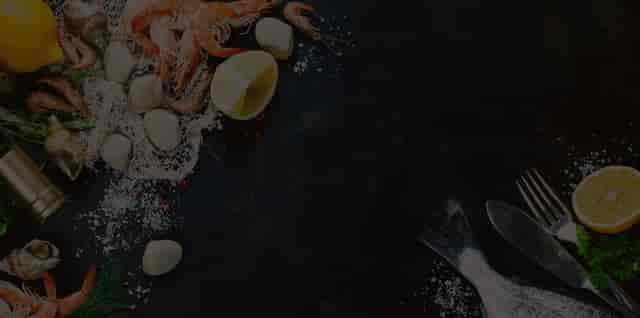 Lounge & Entertainment
Annie's Best Kept Secret

Our Bar is Dedicated to those merry souls of other days - who again will make drinking a pleasure - who achieve contentment long before capacity - and who - whatever they may drink prove able to carry it - and enjoy it - and remain ladies and gentlemen.

Annie's Lounge is "The Place" where the locals meet. Whether to imbibe in a cold brew or cocktail, indulge with a snack or dinner, or root for your favorite team on one of the twenty three satellite TVs, the friendly and casual atmosphere embraces all who come through the door.
TV at Annie's

Annie's subscribes to all the "Direct TV Digital Sports Packages"! That's right, come to Annie's to watch whatever you want on one of our 23 HD Plasma TVs!!
Ravens, Redskins, Maryland, and Penn State fans, pull up a chair! We are your home for HD action!
Happy Hour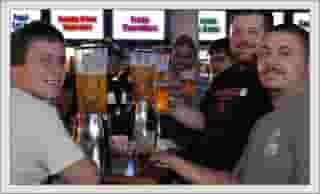 Happy Hour is from 3:00 PM until 6:30 PM every Monday through Friday with reduced drink prices. This is when the locals belly up to our twenty-four foot hand made bar and join the crowd. You can too!

Don't forget, Annie's full menu is available in the lounge!
Buzztime Play Along TV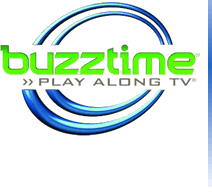 Do you have the desire to show your brainpower? The various quiz shows that NTN Buzztime hosts have will whet your appetite. The content covers everything from sports to movies to geography to music to history to movies. Buzztime also airs a variety of seasonal sports games, like QB1, Brackets and Race day, making sports fans everywhere jump up and shout! Are you swept up by the recent Texas Hold 'em phenomenon? Then Buzztime's casino games are here to help!

As the only bar in the area with Buzztime, the only way you're going to be able to play these games is here in the Lounge, so what are you waiting for? Get down to Annie's, order a beer, and pull up a table. It'll be the most challenging fun you've had all week!
Testimonials
It was one of the best cream of crab that I've ever had...lump crabmeat & just the right combination of spices and flavors. My only complaint would be the difficulty of opening the container...had a hell of a time!

- SHERRY H
Wanted to let you know we've had great dinning experiences every time out over the last couple years. Soups, salads, burgers, steaks, meatball subs, and today i had a delicious grilled chicken sandwich. Thank you for giving us a reason to not have to go to Annapolis or Easton for a quality dinning experience!

- KEVIN L, CHESTER, MD
Delicious! What more can I say? Had to take a minute to tell you how much we enjoyed your jumbo lump cream of crab soup. We purchase this at Mars in Lutherville at least once every two weeks. Do you make other soups? And how about crab cakes? I bet they would be scrumptious! Just had to let you know how much we enjoy the soup and the big lumps of crab.

- RUTH, BALTIMORE, MD